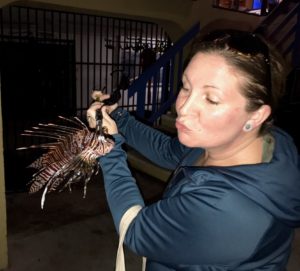 Hometown: Sacramento, California
Certification Level: Divemaster
How long have you been diving? 1 year
What inspired you to begin diving? The movie Splash, and going to the tide pools at Marin Headlands, and camping at Bodega Bay.
Favorite Local Dive Site: Molasses Reef
What is your diving advice? As a new diver, my advice is to listen and learn from those more experienced. Surround yourself with successful and responsible divers. They have a wealth of knowledge that cannot be taught in the classroom.