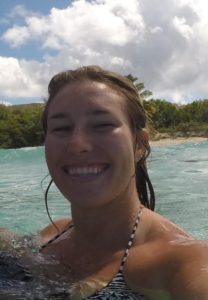 Hometown: Fajardo, Puerto Rico
Certification Level: IDC Staff Instructor
How long have you been diving?: Since 2003
What inspired you to start diving?: My parents love it, so they got my sister and I certified once we were old enough. We grew up near or on the water, so it was just a natural progression from snorkeling.  Diving is a great way to visit parts of the planet not many people get to see, both above and below sea level.
Favorite Local Dive Site: Molasses Reef & The Duane
What is your diving advice?: Learn all you can about the marine environment.  When you know what you're looking at and how everything is interconnected, diving gets more interesting.  And never touch anything underwater!