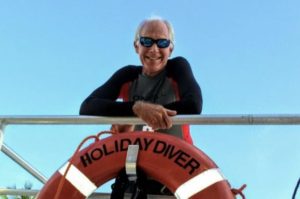 Hometown: Jacksonville, FL
Certification Level: Divemaster
How long have you been diving? 27 + years
What inspired you to begin diving?  Love of the water – colors of the reefs and fish
Favorite local dive site: Conch Wall, Molasses Deep, My secret spots
What is your diving advice?  Pay attention! To the briefing, to where you are, to how much air you have.